A Comprehensive Guide to Choosing Between Buying and Leasing a Commercial Van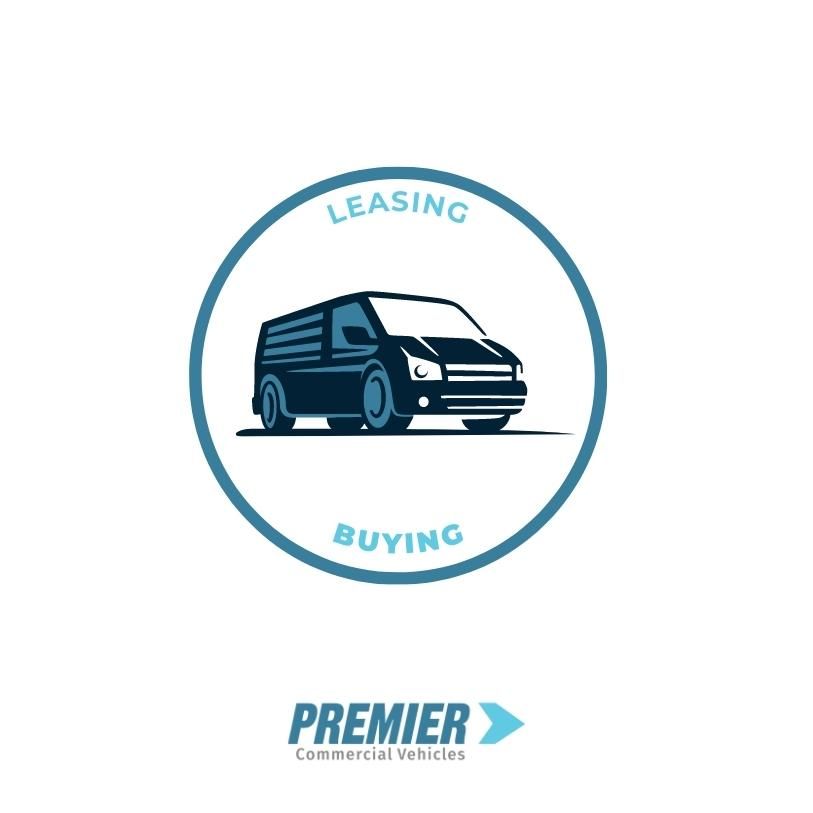 When it comes to acquiring a commercial van for your business, there are two primary options to consider: buying or leasing. Premier Commercial Vehicles understands that this decision can significantly impact your business's finances and operations. In this blog post, we'll provide a comprehensive guide to help you make an informed choice between buying and leasing a commercial van, weighing the benefits and considerations of each option.
Flexibility and Ownership:

One key factor to consider is ownership. Buying a commercial van from Premier Commercial Vehicles provides you with full control and ownership rights. This means you can customize the van to suit your specific business needs, including branding it with your company logo and making interior modifications. Ownership also gives you the freedom to use the van as long as you want without any mileage restrictions.
Financial Considerations:

Financial considerations play a crucial role in deciding between buying and leasing. Buying a commercial van requires a significant upfront investment, as you'll need to finance the purchase. On the other hand, leasing from Premier Commercial Vehicles allows you to conserve capital, as there is usually no or minimal down payment. Leasing often offers lower monthly payments compared to financing a purchase, which can be beneficial for businesses with limited budgets.
Maintenance and Repairs:

Maintenance and repair costs are important factors to consider when choosing between buying and leasing a commercial van. When you purchase a van from Premier Commercial Vehicles, you are responsible for all maintenance and repair expenses. This includes routine servicing, unexpected repairs, and replacing worn-out parts. However, when you lease a van, Premier Commercial Vehicles often provides maintenance packages that cover routine servicing and repairs. This can save you time, money, and the hassle of finding a reliable service provider.
Vehicle Upgrades:
Another aspect to consider is the flexibility to upgrade your commercial van. When you buy a van from Premier Commercial Vehicles, you have complete control over the vehicle and can make upgrades or modifications as needed. However, if you choose to lease, you have the advantage of easily upgrading to a newer model at the end of your lease term. This allows you to stay up-to-date with the latest technologies, safety features, and fuel efficiency advancements without the burden of selling or trading in an owned vehicle.

Tax Considerations:

Premier Commercial Vehicles advises consulting with your accountant or tax advisor for specific tax implications, as they can vary based on your business and location. Generally, both buying and leasing offer certain tax advantages. When you purchase a commercial van, you may be eligible for depreciation deductions, which can help reduce your taxable income. When you lease, you may be able to deduct lease payments as business expenses. It's important to understand the tax implications in your jurisdiction to make an informed decision.

Choosing between buying and leasing a commercial van is a decision that should be based on careful evaluation of your business's needs, financial situation, and long-term goals. Premier Commercial Vehicles offers a range of high-quality vans to cater to your specific requirements. Whether you decide to buy or lease, understanding the benefits and considerations of each option will help you make an informed choice. Premier Commercial Vehicles is dedicated to providing reliable vehicles and valuable support to assist your business's success.